MEDICARE
In Australia, Medicare covers Exercise Physiology and Physiotherapy services under the Chronic Disease Management (CDM) Program in specific circumstances. Through this program, Medicare offers rebates for up to five allied health services, including Exercise Physiology and Physiotherapy, per calendar year.
To be eligible, you need a referral from a healthcare provider who determines that you have a chronic condition that would benefit from these services. For more information on eligibility, coverage, and any potential out-of-pocket costs, it's recommended to consult your healthcare provider or Medicare directly.
Revive provides individuals with the knowledge, skills, and strategies necessary to make informed decisions about their condition management, safe exercise routines, goal setting, and monitoring. Empowering individuals to take an active role in managing their own health and well-being through exercise and physical activity.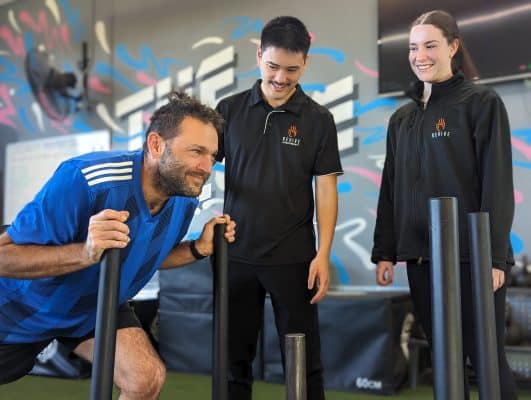 What do we offer?
The practitioners at Revive pride themselves on great communication between all parties including patient and your treating GP. We provide regular communication, written reports and regular patient updates to ensure the best care for the yourself and your healthcare goals.
What to expect?
At your initial appointment, a thorough assessment of your condition/injury will be conducted, the practitioner will then develop a treatment plan that is focused on improving your pain/function and movement. 
Your initial assessment will also include your first treatment session, and depending on your injury and assessment, treatment can include hands on therapy and an at home exercise plan.
Ongoing, your practitioner will continue with the treatment plan and regular reviews of your agreed goals will be assessed and amendments made as needed.
Is there a gap payment?
Depending on your geographic location we may require a small gap payment per session. Please contact us for confirmation and further details. PH: 1300 012 468.